Tronics specializes in the fabrication and manufacturing of BioMEMS devices and Biosensors.  We have experience dealing with a variety of unique processes, materials, and substrates not found in traditional foundries in order to produce custom biosensors.
Microfluidics
We understand that the analysis of fluids is an important aspect of many biomedical sensors. Tronics has extensive expertise in building a variety of microlfuidic strucures in both silicon and glass. We can help you to design and manfacuture the custom microfludic chip you require for your sensing application.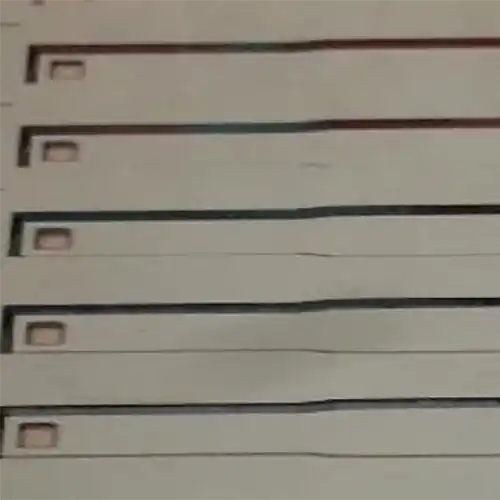 Microneedles
Tronics has the ability to fabricate custom silcion microneedles that allow for the painless analysis of interstitial fluids for an array of biomarkers. The tips of the needles are coated with biocompatible metals and can be functianlized with various enzymes for your specific application.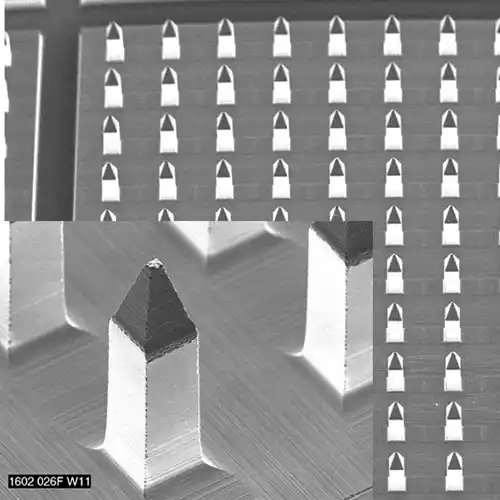 Flexible Sensors
Tronics has developed a biocompatible polymer platform that can allow for the creation of flexible, polymer based biosensors and bioactuators.  This platform can be used in array of medical devices including applications such as temperature sensing, biomarking sensing, and neurostimulation.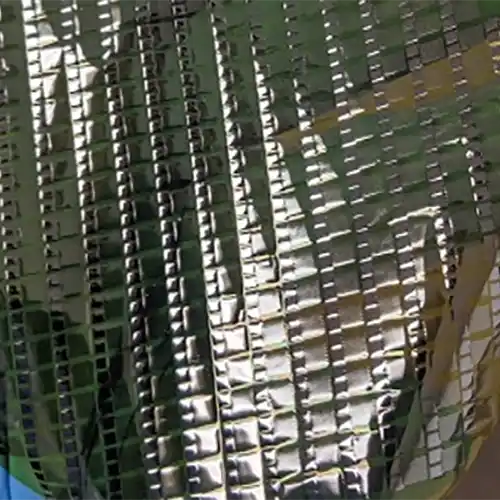 Tronics also understands that biochip fabrication doesn't end with frontend processing and that additional backend processing is needed for biofunctionalization and we are here to support you with this need.  Our ISO 13485 certified facility is willing to take on the unique processing and manufacturing needs for your specific device.