Welcome to Tronics
Manufacturer of Inertial MEMS Sensors & Foundry of MEMS and BioMEMS
Inertial MEMS sensors and BioMEMS Foundry services
Tronics is a recognized manufacturer of Inertial MEMS sensors
and an international foundry of MEMS and bioMEMS components.
We operate 2 MEMS manufacturing facilities:
• in Crolles, near Grenoble (France) for the production of MEMS inertial sensors
• in Dallas, Texas (United States) for the foundry of MEMS and BioMEMS devices.
Following a tender offer in January 2017, TDK Electronics AG (formerly EPCOS AG) holds a majority of Tronics' shares and Tronics became a division of TDK's Temperature & Pressure Sensors Business Group. We are now part of the Sensor Systems Business Company of TDK together with TDK Temperature and Pressure Sensor Business Group, TDK Magnetic Sensors Business Group, TDK-Invensense, TDK-Micronas, and ICSense. TDK SSBC is now one of the largest manufacturer and provider of sensors and sensors solutions.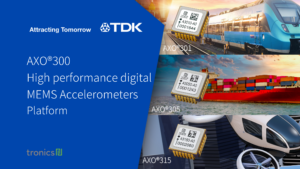 AXO®301 High-Resolution Accelerometer and Inclinometer for Railway and Industrial Systems AXO®305 High-Performance Accelerometer for Land, Marine and Robotics applications February
Read more »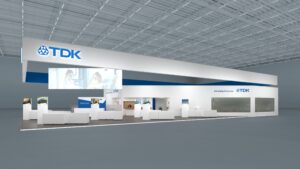 TDK will show more than 100 technology highlights at its 855 m2 exhibition area in total Passive components, as well as
Read more »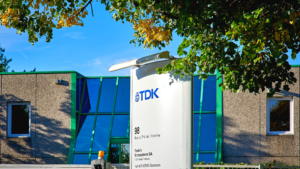 Grenoble, France and Dallas TX, USA – July 5th, 2022 Tronics, a TDK Group Company that manufactures custom MEMS products
Read more »