Force-Rebalance Digital SMD MEMS Accelerometers
Miniature, digital and high bias and scale factor repeatability
SMD MEMS accelerometers for dynamic applications
High stability in dynamic applications
AXO® is a unique family of high performance digital closed-loop MEMS acceleration sensors housed in a SMT package. The force-rebalance architecture of AXO® accelerometers makes them extremely linear and insensitive to vibrations. AXO® provide best in-class composite bias repeatability and scale factor repeatability under demanding temperature and dynamic conditions of industrial, land, railway and naval applications. AXO® very low noise and excellent bias stability make them very well suited to precision attitude, guidance and motion control, as well as GNSS-aided positioning and navigation applications.
24-bit digital interface and SMD sensors
AXO® 24 bit SPI interface and
small hermetic SMT package
eases their integration and reduces the bill of materials and complex temperature modeling at the system level compared to incumbent tactical-grade analog quartz accelerometers. It also overpasses all commercially-available MEMS acceleration sensors for dynamic applications.
The AXO® accelerometers are ideally complemented by the GYPRO® high performance digital gyros product line.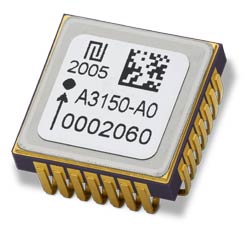 Performance
Unit
NEW AXO315
Input Range
g
±14
Operating temperature range
°C
-55 to +105
1 year composite bias repeatability
mg
1
Vibration Rectification Error
μg/g²
20
Bias instability (Allan variance)
μg
4
Residual bias temperature error
mg
±0.5
Bias in-run stability
μg
15
Noise density
μg/√Hz
15
Long Term Bias Repeatability
mg
0.4
1 year composite scale factor repeatability
ppm
600
Scale Factor non linearity
ppm
100
Residual scale factor temperature error
ppm
±400
Bandwidth
Hz
>300
Data Rate
Hz
2500
Power Supply
V
5
Size (L x l x h)
mm
12 x 12 x 5.5
Status
 
Pre-series
Sampling now
Contact us
Evaluation boards
To facilitate the evaluation of AXO® acceleration sensors, Tronics has designed the AXO®-EVB3, an evaluation board compatible with Arduino platform. For USB interface, simply purchase an Arduino Yùn board, plug it on the AXO®-EVB3 and download Arduino software & drivers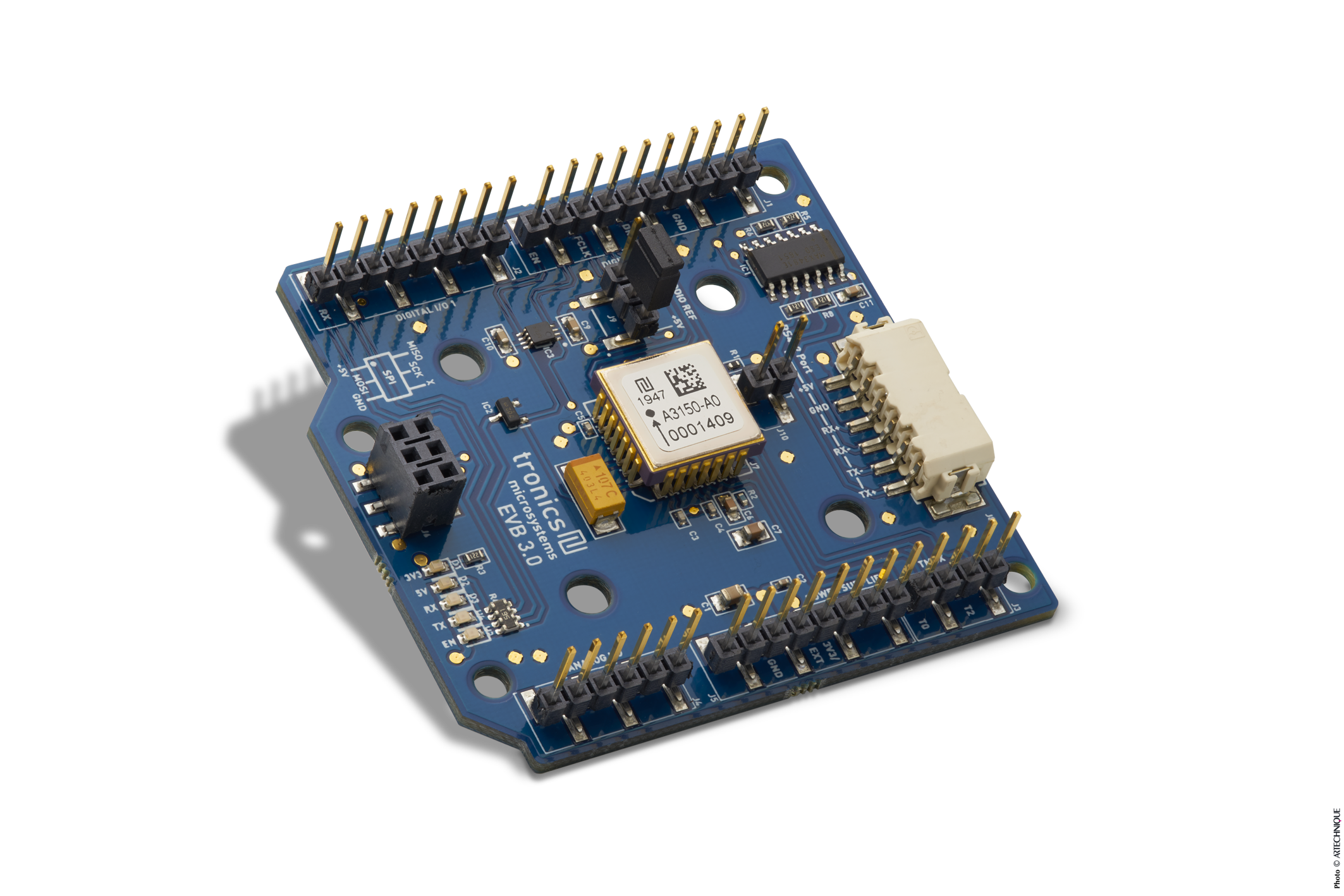 Evaluation Tool – Tutorial – Installation and Programmation of the Evaluation Kit
Evaluation Tool – Tutorial – Software