High Performance MEMS Inertial Sensors for Marine and Subsea Applications​
Did you know that about 71 percent of the Earth's surface is covered by water? Oceans, seas and rivers have always been a way for humankind to explore new horizons, be it with the very first wood-made pirogue built 10000 years ago for crossing rivers or on-board of an exploration robot uncovering new species in the deep ocean.
Highly stable sensors for ships guidance and navigation
Key features and performances for marine and subsea
Compass was the first sensing instrument used by sailors to keep their course. Today, small fishing boats, large sailing vessels, maxi racing yachts, ocean liners, supertankers and AUV (Autonomous Underwater Vehicles) can take advantage of highly stable inertial sensing technologies for guidance and navigation functions. Moreover, hydrographic and bathymetric scan equipment can leverage high performance gyros and accelerometers to improve the accuracy of maritime surveying and mapping. When it comes to dealing with a turbulent sea, large vessels are equipped with several Motion Reference Units (MRU) for active heave compensation and dynamic positioning.
Stable and repeatable digital inertial sensors for MRU
Tronics designs and manufactures high performance digital  MEMS accelerometers and gyroscopes that demonstrate high bias stability and repeatability, making them the ideal candidates for integration into MRU, IMU (Inertial Measurement Unit) and INS (Inertial Navigation Systems) for marine and subsea applications.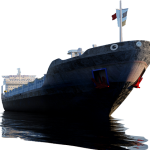 Discover our products for marine and subsea applications:
If you want to build a Motion Reference Unit or Vertical Reference Unit, have a look at our AXO305 and GYPRO4050:
Contact us to talk about your next marine or subsea project!