High-Resolution ±1g MEMS Accelerometer and Inclinometer for Railway and Industrial Systems
High resolution and high stability in vibrating environments
AXO®301 is a high accuracy, single axis closed-loop MEMS accelerometer and inclinometer that offers a performance equivalent and cost-effective alternative to quartz and servo-accelerometers at a fraction of their size, weight and power. It overpasses all commercially available MEMS accelerometers.
AXO®301 is perfectly suited to acceleration and inclination measurements for applications operating in highly vibrating environments, such as land and railway positioning and navigation systems.
Consequently, this MEMS accelerometer and inclinometer is tailored to odometry for train localization, high-end industrial inclination measurements systems and motion control of construction machinery. AXO®301 is compliant with EN61373 railway standard for vibrations and shocks.
The 24-bit digital SPI interface eases the integration of AXO®301 into high performance IMU and INS. The built-in self-test ensures initial verification of the sensor's integrity and continuous in operation functionality test.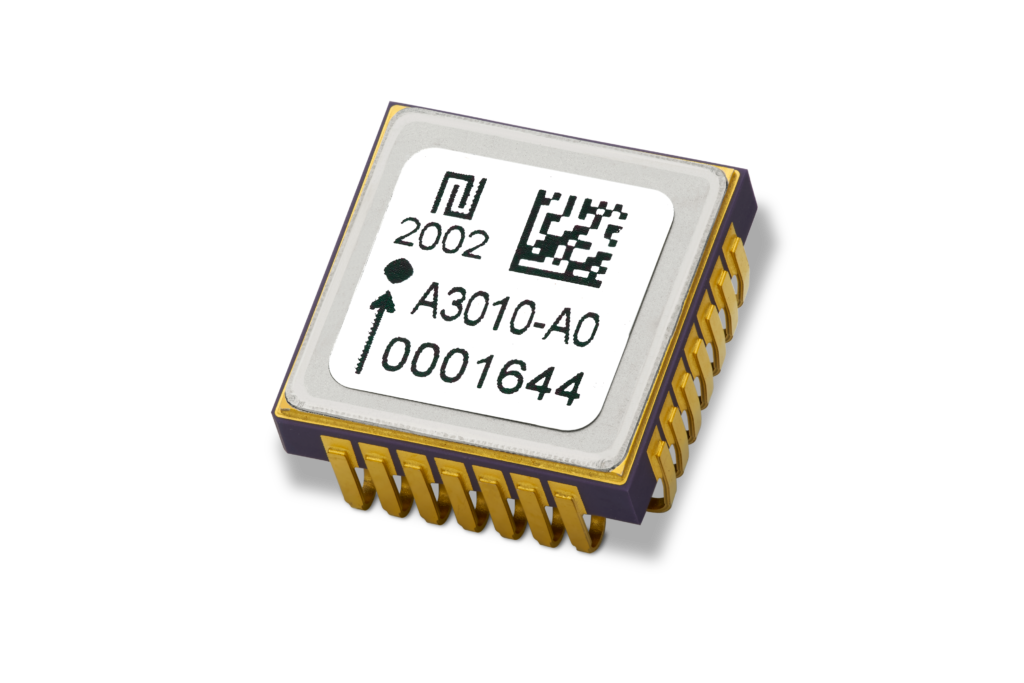 Let's talk about your project!