Integrated 6" MEMS wafer fabrication, assembly, packaging, calibration and test under one roof
At Tronics, manufacturing is deeply rooted in our culture. We have established our production facility in 2003 in Crolles, near Grenoble, France, in the heart of the French Silicon Valley, at proximity of ST, Soitec, Schneider Electric, Thales Avionics, Lynred, Teledyne, CEA-Leti, and many others.
To ensure a consistent quality and to secure deliveries of our accelerometers and gyrometers for our customers we have integrated all inertial MEMS sensors manufacturing capabilities in-house; MEMS Front-End wafer processing, assembly, packaging, calibration and test. This gives us the capacity to provide faster response time to customers' demands. This also enables us to consistently monitor quality and to easily track possible failure and their root cause in the production line.
MEMS Front-End, Back-End and Test
2,500m² buildings encompassing:

600m² class 10 to 1000 MEMS production clean rooms for 6" / 150mm Si, SOI and glass wafers
200m² class 1000 to 10000 clean room for assembly and packaging of MEMS and IC
200m² test and calibration lab

Integrated IT Manufacturing Execution System
We possess a complete portfolio of equipment dedicated to inertial MEMS devices production. This includes the following capabilities.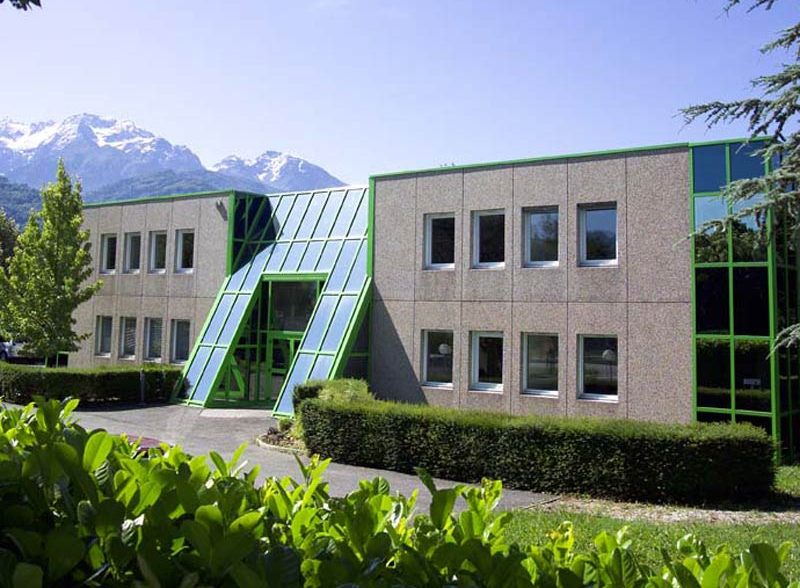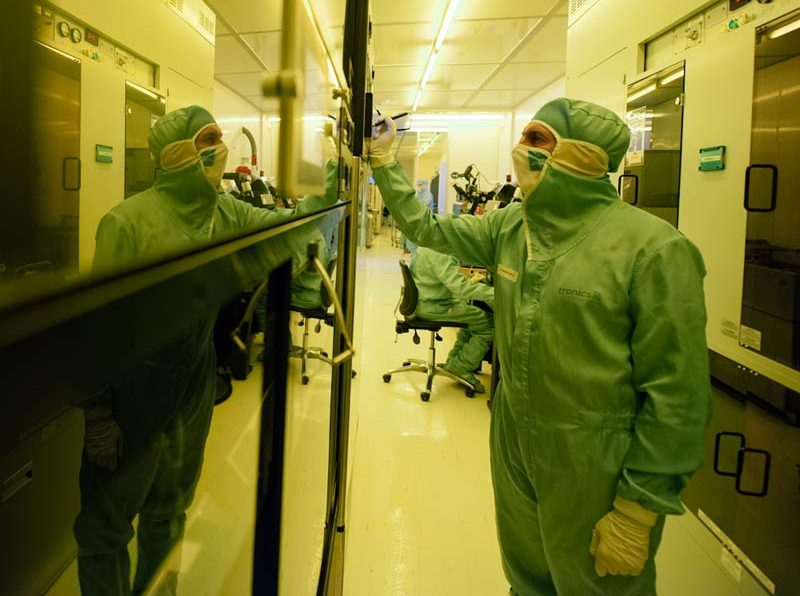 Front-End: MEMS wafers processing
Stepper and double-side contact lithography
DRIE and RIE dry etching
KOH & TMAH etching
Dielectrics deposition
Thin film metal deposition including getter deposition
Electroplating
Wafer bonding (SDB, eutectic, thermo-compression, anodic bonding)
Metrology& In-line Control
Back-End : MEMS & IC assembly and packaging
Static and dynamic wafer level tests
Thinning/Polishing, Dicing
Die attach
Wirebonding
Package sealing including high vacuum sealing with getter
Component- level test and calibration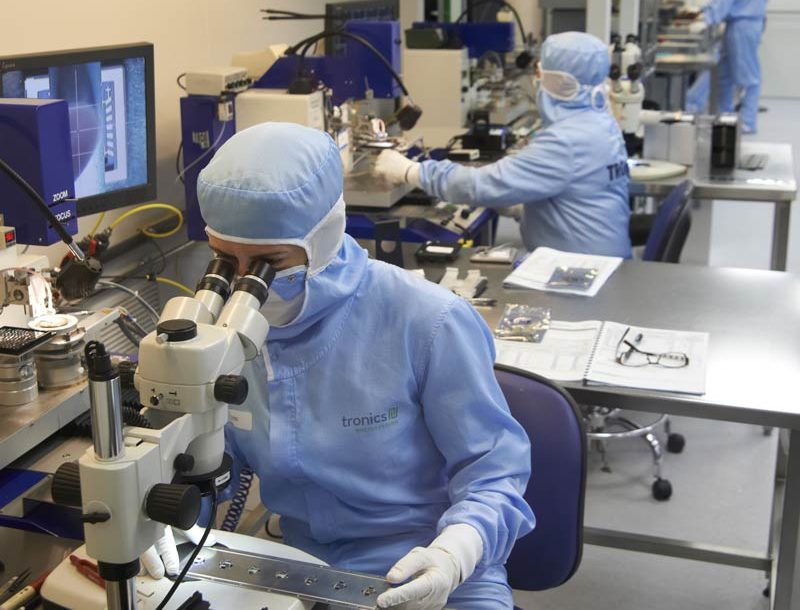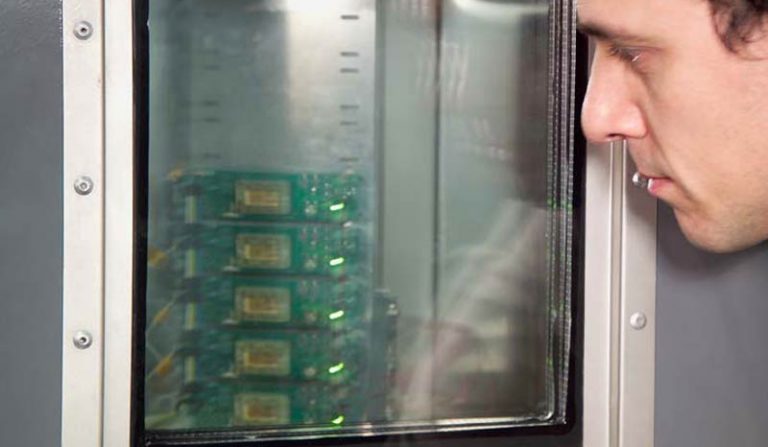 Calibration & Test
Reliability and functional tests
Inertial sensors trimming and calibration