Tronics Microsystems SA is a European manufacturer of inertial MEMS sensors, majority-owned by TDK since 2017.
Tronics Microsystems is a recognized technological leader in the field of high performance inertial MEMS sensors. We are part of TDK Sensors Systems Business Company, a division of TDK Corporation, which offers one of the largest portfolio of sensors in the world. TDK SSBC also include Invensense, Micronas, ICsense, TDK Pressure and Temperature Sensors (ex-Epcos) and TDK Magnetic Sensors.
Supplier of high performance inertial MEMS sensors
We are a European manufacturer of high performance MEMS inertial sensors and a provider of inertial MEMS foundry services. We address demanding markets relying on increasing miniaturization and cost reduction of high performance navigation devices. We provide standard and custom inertial MEMS products especially to the industrial, energy, railway, marine and aerospace markets.
European manufacturing location
We are located in Crolles, near Grenoble (France), at the entrance of the French Alpes.
We are associated to Minalogic, the French pole of competence for MEMS and Micro-Nanotechnology, together with leading industry players such STM, Soitec, Schneider, Lynred, and many others. We operate a MEMS front-end and back-end manufacturing facility in Crolles, which employs a staff of around 100 people, with a large portion of engineers and scientists. Our operations are IATF16949, ISO14001, ISO45001 and ISO50001 certified.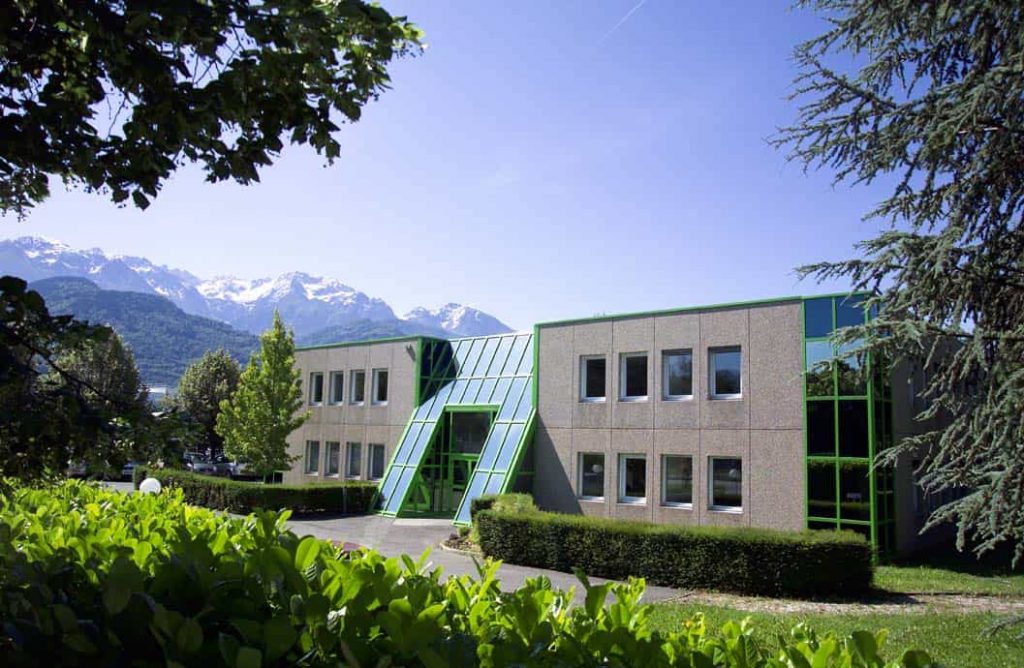 Pioneer of inertial MEMS on SOI
Founded in 1997, we have pioneered the manufacturing of capacitive MEMS inertial sensors on SOI wafers for high performance applications. We have augmented the original SOI surface micromachining technology transferred from
CEA-Leti
by 20 years of development and production of 
standard
 and 
custom
 capacitive inertial MEMS sensors.

TDK Group
Following a tender of offer ending January 2017, TDK Electronics AG (formerly EPCOS AG) now holds a majority of Tronics Microsystems' shares. We are is now a division of TDK Temperature and Pressure Sensor Business Group which is headquartered in Berlin, Germany.
TDK Corporation is a world leader in electronic solutions for the smart society based in Tokyo, Japan. Built on a foundation of material sciences mastery, TDK welcomes societal transformation by resolutely remaining at the forefront of technological evolution and deliberately "Attracting Tomorrow." It was established in 1935 to commercialize ferrite, a key material in electronic and magnetic products. TDK's comprehensive, innovation-driven portfolio features passive components such as ceramic, aluminum electrolytic and film capacitors, as well as magnetics, high-frequency, and piezo and protection devices. The product spectrum also includes sensors and sensor systems such as temperature and pressure, magnetic, and MEMS sensors. In addition, TDK provides power supplies and energy devices, magnetic heads and more. These products are marketed under the product brands TDK, EPCOS, InvenSense, Micronas, Tronics and TDK-Lambda. TDK focuses on demanding markets in automotive, industrial and consumer electronics, and information and communication technology. The company has a network of design and manufacturing locations and sales offices in Asia, Europe, and in North and South America. In fiscal 2022, TDK posted total sales of USD 16.1 billion and employed about 103,000 people worldwide.