Tronics US Facility and Cleanroom
Located in the Dallas Fort-Worth Metroplex, our 10,000 sq. ft MEMS cleanroom foundry is ready to be your USA based sourced for custom sensor production. We also provide you a gateway to TDK's international network of facilities and technologies to help support your entire project needs beyond just sensor manufacturing
Our ISO class 5 cleanroom and 150mm line is capable of supporting your manufacturing needs whether it's 10 wafers a year or 10,000 wafers a year. The backing of TDK allows us the capital to scale our line and equipment to meet your production needs.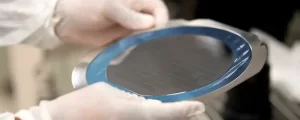 Our flexible backend operation gives us the ability to offer processes beyond traditional MEMS processing. Whether you just need traditional dicing or are looking for a partner to help with post processing biological functionalization, we are here to help.
Our
leading edge metrology and quality systems
ensures the final product we produce will fully meet your specifications.
Our production facility is both ISO 9001 and ISO 13485 certified.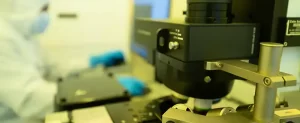 Tronics realizes that you MEMS chip is just once part of a larger system.  Working with us allows you to tap into the larger TDK ecosystem and get additional support other needs such ASIC's, temperature sensors, power sources, inertial sensors, pressure sensors, and more.

For those customers who are searching to a US source for their custom product,  our foundry is located in the heart of the Dallas-Fort Worth Metroplex.